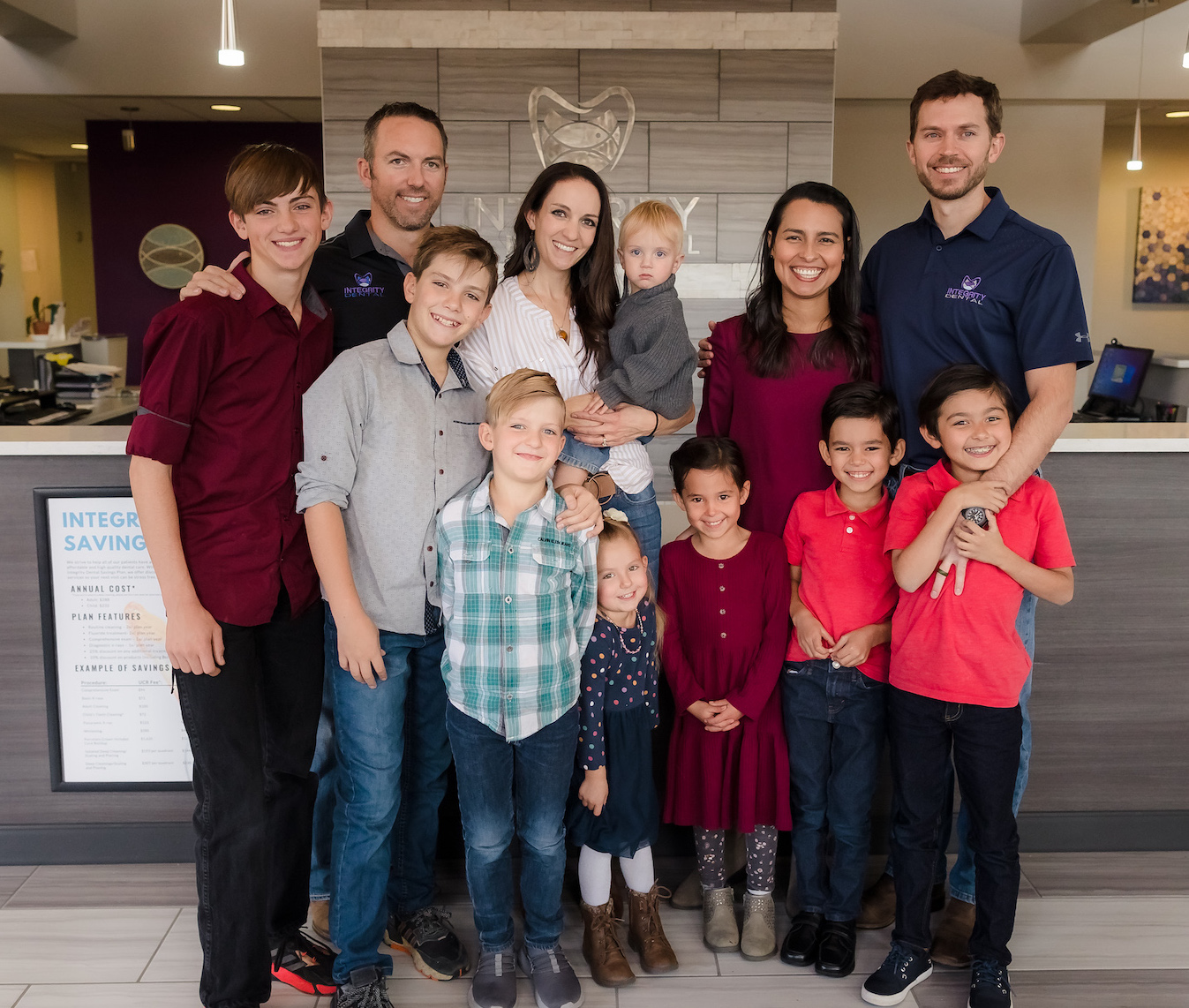 Integrity Dental is owned and operated by Dr. Jeremy Thomas Dr. Drew Comerci. The doctors both met at dental school and began a friendship that would one day lead to an exciting partnership. Dr. Thomas was the first to move back to Pueblo with this wife, Kimberly, in 2011 to take over the long-standing Takaki Dental practice.
By 2016, Integrity Dental had outgrown it's office and Dr. Thomas acquired the current Eagleridge location in order to relocate the practice. After designing and building a brand new office with state-of-the-art equipment, the office moved locations and re-opened its doors to welcome all patients.  Thanks to an amazing staff and loyal patients, Integrity grew into its new 12-patient-room facility and quickly found a demand that was difficult for one doctor to service.
In 2017, Dr. Comerci and his wife, Lupe, were welcomed to Pueblo and to the Integrity Dental team. Dr Comerci brought with him a deep love of trade and also the ability to offer sleep-dentistry to Integrity's patients. This, along with other combined skill-sets, continues to ensure that both doctors need only refer their patients to specialists on rare occasions.
Integrity Dental is also happy to partner with Dr. John Ordahl to bring their patients the ability to get acquire orthodontic work in-house. Dr Ordahl is a long-time member of the Integrity team and enables our office to provide Pueblo and surrounding areas with a one-stop dental experience.
Your Time Is Valuable To Us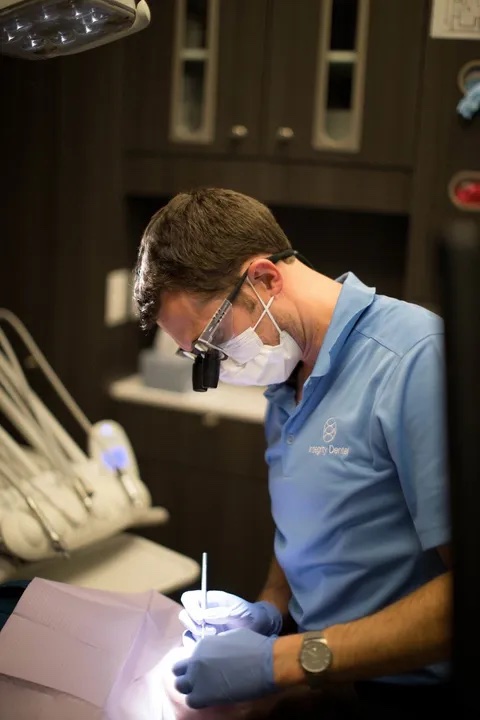 Visit Integrity Dental in Pueblo Colorado , and start loving your smile again. The health of your smile and the comfort of you and your family are our top priority. We put our patients first and offer everything you have been looking for in a general and cosmetic dentist, including:
Personalized treatment plans suited to your family's specific dental care needs
Experienced, caring doctors and professionals who give you one-on-one time
Exceptional dental care for a beautiful, healthy smile
Surgery and implant dentistry, including root canals
Affordable payment options and financing
As a family-friendly practice, we provide care for everyone. Whether we're seeing a toddler at their first visit or helping seniors restore function to their smile, our patients are important to us. The Integrity Dental office is located in the Pueblo area of Southern Colorado. We are honored to serve you and help you develop optimal oral health for a lifetime of smiles you love.
Don't wait – the American Dental Association recommends you see your dentist at least twice a year for dental exams. We have appointment times available for new patients. Call us today to schedule your appointment.